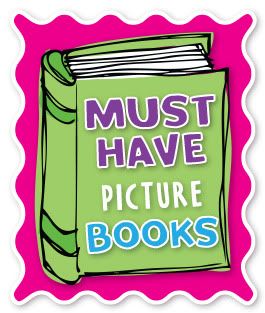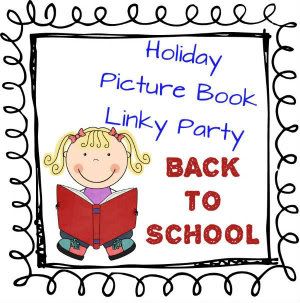 I have a major problem. Every time I see a good book recommendation on a blog or pinterest, I'm off to amazon to purchase. I have a major task this summer. I'm going to be entering all of my books into some kind of online program. I'm really looking into booksource. I have thousands of books and most of them are leveled and tagged with guided reading levels and AR quiz numbers. The only problem I have is when I'm looking for that one special book, it's hard to put my finger on it. I eventually find it but it takes me a couple of tries before I do! I'm linking up with
The Teacher Wife
and
First Grade Found Me
to share 5 of my favorites. If you'd like to purchase I have linked them to Amazon. Just click on the picture.
I love Peter Rynold's books.

"Ish" is a great book to share with children who try to be perfect. In this story Ramon loses his love for drawing after being teased. His sister teaches him a valuable lesson. She shows him that art does not have to be perfect.
In this story, Miss Nelson's second-grade class is misbehaving, and she doesn't know what to do. So she comes up with an idea. Her plan is to become Miss Viola Swamp who is mean to the kids and loads them down with homework. I love using this book especially when I have a sub. I have a whole unit on this wonderful story.
This story is great at the beginning of the year. It's about a little white owl who is young and nameless. The little owl goes on an adventure and ends up finding a tree full of brightly colored owls who do not want anything to do with the little white owl because he is so plain in their eyes. Yet, this did not phase the little white owl and he convinces the colorful owls to listen to one of his stories.
As soon as I saw this title I knew I had to have this book for my classroom. The story and illustrations are very appealing to children. It provides a good starting point for discussing with students and their tendency to get upset when told "No." Kids can relate to the main character and hopefully be motivated (to change their tendency to say "no" right away but say "ok" instead. Julia Cook has tons of wonderful books. You should definitely check them out.
In this story, children will learn

how to treat others with respect and accept differences! It allows for discussion in treating others as you would like to be treated and building courage in children to trust themselves. The illustrations are adorable and a great book to read over and over again to instill a very important message.

The message of standing up for who you are and helping others, even when they are mean to you is so important for kids to learn.
What are your favorite books?